Check out the explanation below and you'll know exactly what the steps are!
Make an appointment
When you have decided to have yourself waxed, you can contact The Wax Bar. By contacting us by telephone (085-0403607), via e-mail (info@thewaxbar.nl) or on the website (24/7), you can schedule an appointment with us. The appointment is scheduled in the agenda by one of our Customer Support employees. Important: Before making an appointment, your hair must have time to grow. This takes about two weeks, so keep this in mind if you want to make an appointment.
1. Check-in
At The Wax Bar, you enter our bar area where you can grab a nice cup of coffee or tea or a delicious glass of water or lemonade. There are also current magazines that you can read while waiting and there is free WiFi. Once the Wax Technician is ready, she will check you in and escort you to the treatment room.
2. The preparation
Once you've checked in and it's your turn, the Wax Technician* will pick you up at the Bar. She introduces herself to you and tells you what will happen. Once in the treatment room, you can change in the changing room. Here you can also freshen up so that you can start the treatment clean and comfortable.
* The person who performs your treatment
3. The treatment
The Wax Technician will guide you step by step and keep you informed during the treatment. You will be waxed while enjoying a nice movie. The duration of your appointment depends on the treatment(s) you have chosen. You can always ask the Wax Technician about this.
4. Result
After the treatment, you can admire the result. The first few times your skin will be a bit red, but this will disappear quickly. The Wax Technician will provide you with personal advice regarding care after, After Care and your follow-up appointment. If you have any questions, don't hesitate to ask your Wax Technician. Once you are dressed, check out again at the bar. Here you can share your experiences, pay and schedule a new appointment.
5. You walk out the door with smooth skin and full of confidence!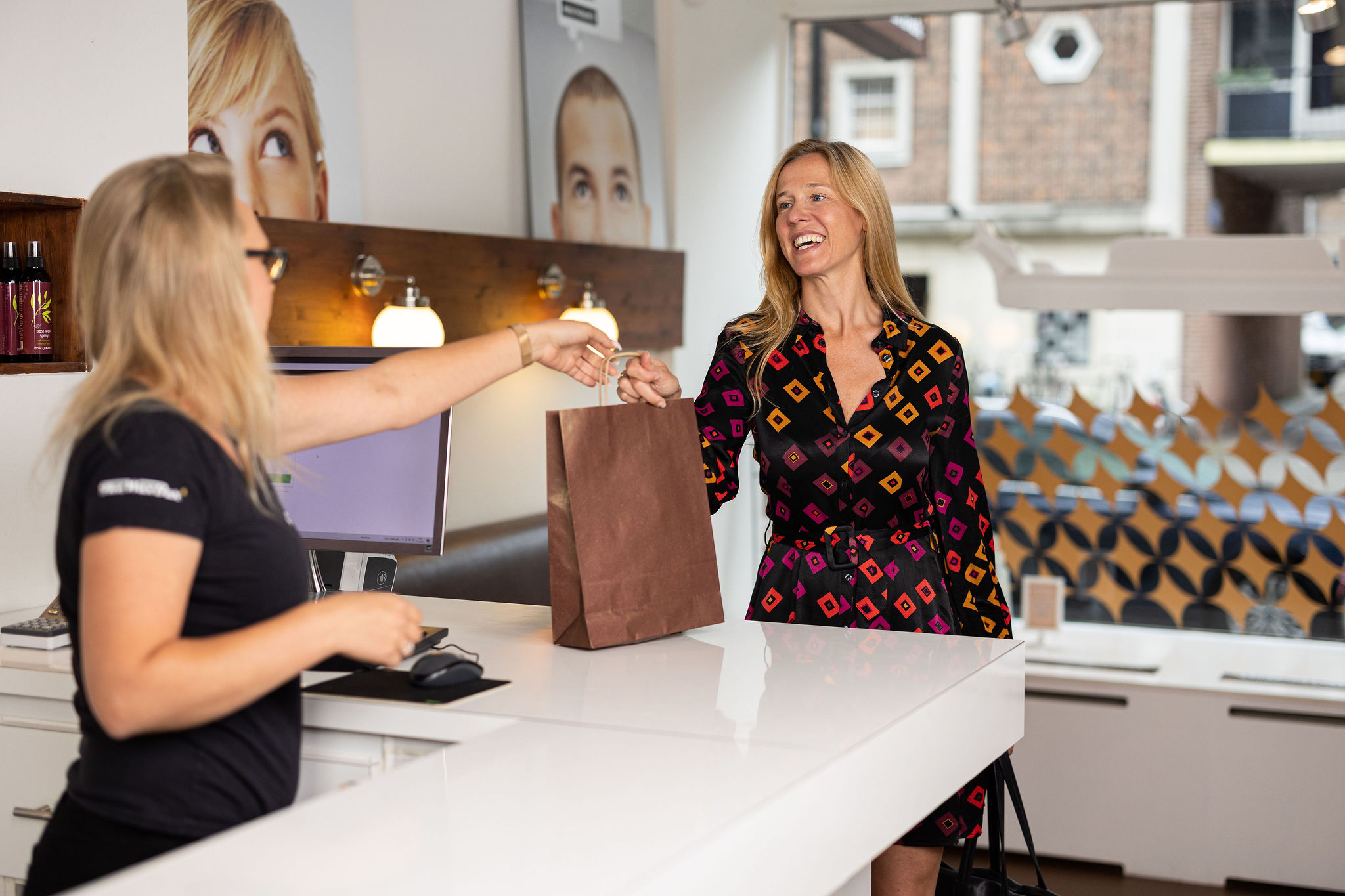 Follow us on social media: